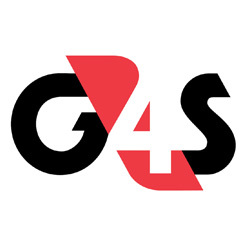 Security Officer
Sorry, this job has expired.
Louisville, KY
G4S is a security provider for the United States government, Fortune 500 companies, nuclear power plants, oil and gas companies, airport, ports, banks, hospitals, factories, warehouses, commercial facilities, residential communities and much more.

We are currently hiring Security Officers.

Now offering a $1,500 hiring bonus!

$1,500 bonus will be paid as follows: $500 sign on, $500 after 90 days of continuous employment, and $500 after 180 days of continuous employment. Bonus amount is subject to applicable federal and state income withholdings.

G4S offers job security, excellent pay and benefits, and career opportunities. We offer entry level careers, management careers, sales careers and executive careers across the United States and internationally.
• Must possess a high school diploma or equivalent.
• Associate's degree or higher in any discipline.
• Meaningful and verifiable work history in any field.
• Minimum of one year verifiable and successful security experience.
• Service in the active duty military, military reserves or National Guard.
• Service in auxiliary police or police cadets.
• Must complete any state-required training or other qualifications for licensing.
• Must successfully complete a state licensing test if driving a company-owned or client-provided vehicle.
• Must be at least 18 years old or the minimum age required by the state.
• Must be a U.S. citizen or a foreign citizen authorized to legally work in the United States.
• Must have access to reliable transportation.
• Must submit to a pre-employment drug test.
• Must submit to an extensive background check, including criminal history, personal references, employment and education verifications, and Department of Motor Vehicle and credit checks if applicable.
• Must be able to provide, upon job offer, a DD214 discharge document with discharge status indicated, if prior military.
• Perform security patrols of designated areas on foot or in vehicle.
• Watch for irregular or unusual conditions that may create security concerns or safety hazards.
• Sound alarms or call police or fire department in case of fire or presence of unauthorized persons.
• Warn violators of rule infractions, such as loitering, smoking or carrying forbidden articles.
• Permit authorized persons to enter property and monitor entrances and exits.
• Observe departing personnel to protect against theft of company property and ensure that authorized removal of property is conducted within appropriate client requirements.
• Investigate and prepare reports on accidents, incidents, and suspicious activities.
• Provide assistance to customers, employees and visitors in a courteous and professional manner.
• Assess and evaluate situations effectively.
• Identify critical issues quickly and accurately.
• Ability to walk, stand, speak, listen, and observe.

Click "Apply Now" to get a head start!

EOE Minority/Female/Disabled/Veteran/Sexual Orientation/Gender Identity

G4S is an Equal Opportunity/Affirmative Action Employer and an Alcohol- and Drug-Free Workplace
8333